3 December 2019
4 lessons for news startups and journalism innovators
by Wojciech Gryc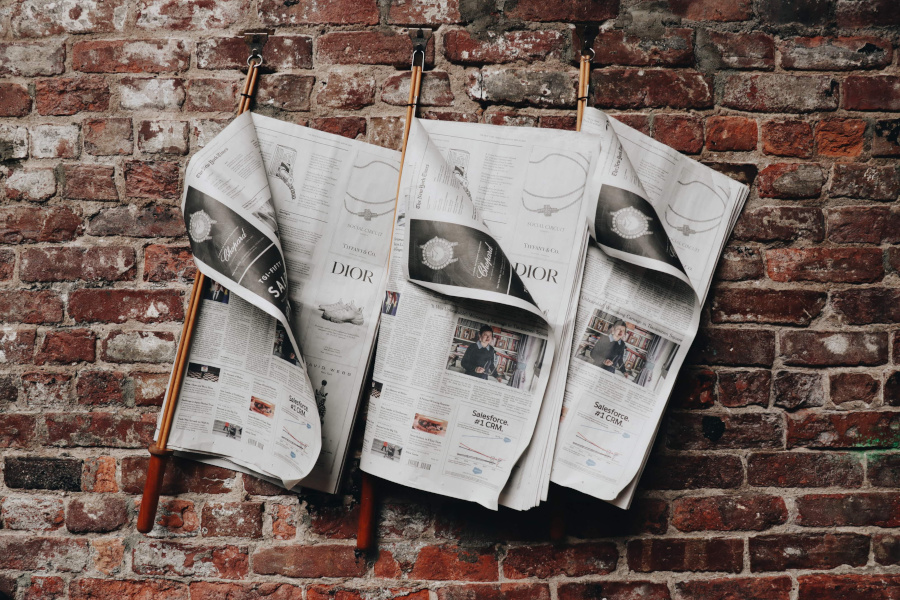 Several months ago, I embarked on an exploration of the news and current affairs industries. Since then, I've interviewed over 70 people who either read the news regularly, spend money on subscriptions, or play a role in the production of news.
While I've written about this industry more theoretically, the ideas here are based on the actual consumer feedback I've received. I hope it helps those working in this space launch successful products; it is certainly informing my own plans.
Here are four takeaways from 70+ interviews with news industry customers and professionals, for those starting companies in this space.
1: subscriptions are about identity, ritual, and affiliation
People like to be seen with The Economist rolled up in their bags; they like having a pink newspaper sitting on their coffee table; they like telling people about their donation to The Guardian; they like waking up late on Sunday, making coffee, and reading the Homeric tome that is the Sunday Times.
Many people subscribe to these newspapers knowing they can get the product for free. For them, spending $500 per year or more on a subscription isn't about a monetary tradeoff, but an affiliative relationship. They feel they're supporting the writers, podcasters, or videographers who make content.
Successful news startups build affiliation and community.
2: the "news" has many "jobs to be done"; choose yours specifically and concretely
The other time consumers spend lots of money on news is when there is a clear job to be done. As per Clayton Christensen1, people hire news feeds, newspapers, data feeds, or newsletters to do a job for them – something they can't do on their own, but that needs doing. Some examples of jobs to be done:
Inform me about major events, so I don't look silly in front of my boss (think: Morning Brew).
Analyze the latest technology developments, so I can apply those lessons to my own VC fund, startup, or product strategy (think: Stratechery).
Summarize the news in bullet points so that I can read it on a 5-minute break at work (think: Axios).
There are many jobs to be done that have been taken away from the newspaper industry or news space more broadly. Classifieds, job listings, personals, and even government filings played a role in the news industry over the past century, but don't present revenue opportunities anymore.
Ask yourself: what job is being done by your news product? Make sure you have a clear answer and target market.
3: jobs to be done implies there's an opportunity in workflows
The biggest and most profitable companies at the periphery of the news space are data companies:
The Thomson Reuters news service is managed by an entity that also sells consulting, risk, and compliance products
Bloomberg News and Businessweek are run by a company focused on financial markets, data, and investor terminals
Quartz is owned by Uzabase, a Japanese data company
This implies there's an opportunity around content aggregation, workflows, and helping people do their jobs more effectively. Rather than breaking news or writing investigative pieces, are there other approaches to create a "job to be done"? Sales teams, investment managers, business executives, press relations professionals all read the news and scour articles to find very specific facts or opportunities. In such cases, helping individuals use the news more effectively, or creating content catered to their jobs, can lead to a profitable product opportunity.
This fact-based scouring is a major opportunity in the news space, especially if combined with natural language processing (NLP) or AI.
4: content creation workflows are in need of being disrupted
There's another way to interpret the trends above in developing a profitable and scalable journalism product strategy: change the way content is actually created and disseminated.
Axios approaches news creation in a different way via its bullet-point "smart brevity" approach; it's also allegedly breaking even2, growing, and launching new products. This is as much about changing the end user's experience as it is about effectively speeding up the email newsletter creation process so that journalists can produce more monetizable – and thus more profitable – content.
Another example is The Economist Group's workflow processes. Consistently profitable3, their business model includes premium reports via the Economist Intelligence Unit and organizing annual conferences. The Economist Group could be profitable without these, but the added revenue and clout of such services certainly helps its journalists and marketers.
There are other models one can point to and my goal is not to be comprehensive, but rather to illustrate that content creation and journalism tools are undergoing a change as well. Those who create new and effective models for creation and dissemination of content can be the next major journalism powerhouses of the 2020s.
Next steps
If you're thinking of starting a journalism or news company in 2020, consider this: people read the news out of ritual and commitment to identity, and there's a slew of innovation coming in the form of content experiences as well as creation. Contrary to what others say, there are great startups in this space, as well profitable companies and opportunities.
For my part, I'm now working on Chimera Information Systems, which aims to create new types of content by integrating AI and NLP into the creation process and ultimately build workflows for those who need them. If you ever want to chat about this, please reach out.
---
Notes
Top photo credit: Juliana Malta.
Clayton Christensen discusses this in Competing Against Luck, but the idea has since spread quite a bit. Here's a good summary of the approach.
See the January 2019 Vanity Fair article on Axios. More recent coverage by The Information implies Axios is spending more than it makes, but that profitability is within reach, should they reduce the amount they invest in new products, marketing, or other costs.
According to The Economist Group's 2019 annual report, the company genereated £31M profit on £333M revenue.